Hire a Veteran and Effectively Grow Your Team
As a VA VET TEC Preferred Provider, we work with companies like yours to match talented, job-ready Veterans to your open roles.
Veterans Make Great Additions to Your Team
The Veterans who graduate from our coding programs are job-ready, autonomous, full-stack software engineers. Many also carry a current security clearance.
Job-Ready
Our programs teach the most popular tech stacks and programming languages through challenging curriculum.
Adaptable
The military frequently reviews service member actions, making Veterans highly accustomed to being adaptable.
Strong Work Ethic
In our programs, Veterans hone their already-strong ability to work efficiently in a fast-paced environment, this time focused on tech.
Leadership Skills
Many service members have experience in a variety of roles, giving them perspective that's key to being an effective leader.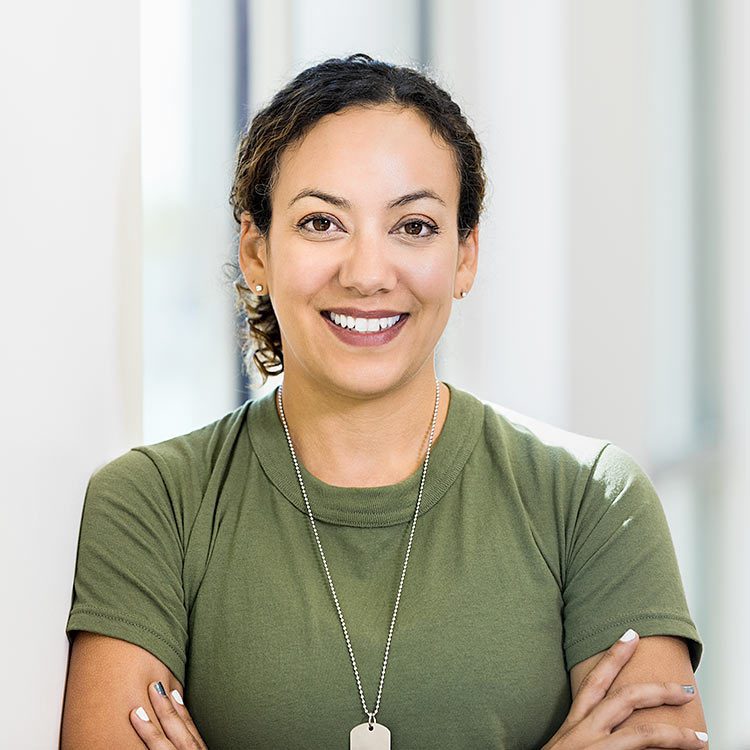 "I think that the leadership and interpersonal skills gained during that time (in the Army) have absolutely been useful. The same discipline and drive to accomplish a mission that was necessary in the military has helped me push through some of the long hours and difficult sprints as a software engineer."
"Uber is dedicated to hiring military, Veterans, and partners (MVP) from non-traditional backgrounds across all lines of business and function. In 2022, Uber launched the Boost program which takes talent from underrepresented communities and alternative pathways through an 8 month long apprenticeship. Upon completion, the Boost cohort will be converted to SWE I.
While looking for talent, Jason and myself looked for reputable partners which is where we were introduced to Galvanize and Sianna McKinley. After sourcing through a few profiles, we noticed that Galvanize produces industry leading candidates. From the moment we began working with Sianna, we knew that we were formalizing a long partnership.
To date, Uber interviewed 10 Galvanize graduates for our software engineering apprenticeship exceeding all norms and resulting in an 80% interview pass rate. Of the 16 fellows in our cohort, 8 are Galvanize graduates. While this might seem like a low number to some, this is half of the entire cohort. Currently, they are in their 3rd week of the Boost apprenticeship program and each Galvanize graduate is exceeding the expectations of their trainers.
We look forward to continuing our relationship with Sianna and Galvanize and are excited for what the future holds."
Coding Bootcamps for Transitioning Active Duty & Veterans
Our students are trained in the following coding programs that are eligible for VET TEC VA benefits.
Veteran & Active Duty Graduate Data
57% of our Veteran and active duty military graduates have active security clearance levels when graduating from our programs, and many have the option to reactivate their security clearance level if needed for your open positions. This data was self-reported by our graduates.
2020 & 2021:
Intermediate Coding Bootcamp: 228 Veteran graduates
Operation Level Up: 43 active duty graduates
2022:
Intermediate Coding Bootcamp: 68 Veteran graduates
Operation Level Up: 88 active duty graduates
Projected for 2023:
Intermediate Coding Bootcamp: 70 Veteran graduates
Operation Level Up: 200 active duty graduates
VET TEC Funding Can Change Lives
To support transitioning military members and Veterans who wish to access a coding bootcamp education, we're proud to be a Veteran Employment Through Technology Education Courses (VET TEC) Preferred Provider. Learn how VET TEC funding changes lives.
"[The coding bootcamp] undoubtedly prepared me for a better-paying career than I would have been able to get after discharge on my own. It completely changed my life by giving me the resources to really step ahead in life and build a future for myself. I've since recommended it to other Veterans."
How to Work with Us to Hire a Veteran
Complete form to set up a meeting
We'll get together to discuss your needs
We'll develop a plan that works for you
After hiring, we'd love your feedback