Your New Career Starts Here
Here's how you'll go from a total beginner to a job-ready full-stack software engineer, writing your own applications and using AI-powered productivity tools.
In-Demand Tech & Computer Science
Learn JavaScript and TypeScript, two of the most desired programming languages by companies and professional developers. Plus, learn state-of-the-art AI tools like GitHub Copilot, as well as industry-proven software development practices. Our curriculum also includes algorithms, data structures, and databases.
Expert Instruction & Mastery Learning
We use the mastery learning model to ensure you grasp, internalize, and gain proficiency throughout every learning module. This includes the ability to retake modules as needed. You'll build a personal project, a group project, and create a portfolio to impress employers.
Training for Long-Term Career Health
Gain skills that lead to career sustainability, including how to establish and maintain healthy and supportive work relationships, use stress management to reduce fatigue and frustration, and have confidence in your decisions.
Career Services; 1:1 Coaching
Throughout your 38 weeks, our experienced Career Services team will help you prepare to land the job of your dreams. Get 1:1 coaching tailored to your skills and needs, go through mock interviews, build your professional resume, and more.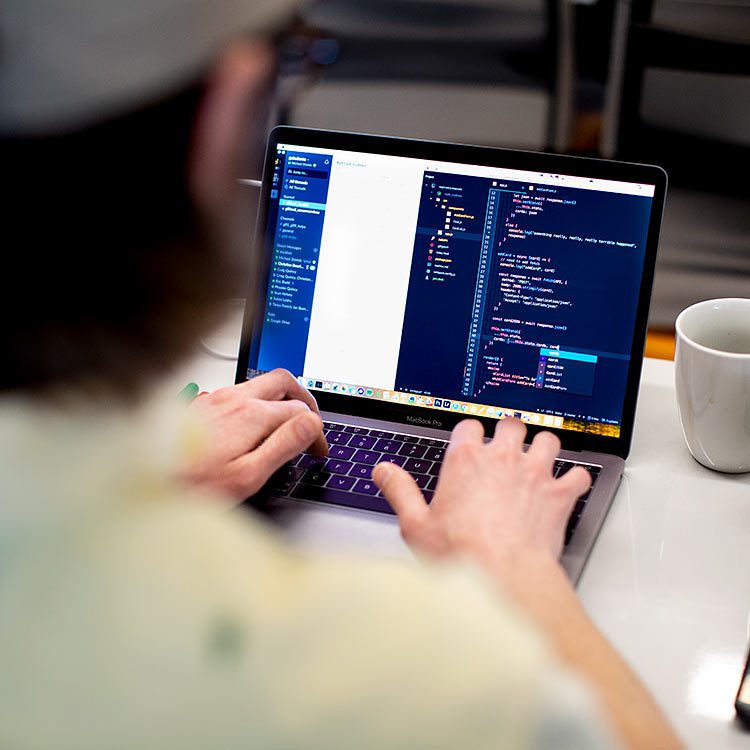 Curriculum
What You'll Learn and Build In 38 Weeks
This program takes you from beginner to job-ready in 38 weeks using a modern, module-based curriculum focused on putting new skills and knowledge into practice right away.
Dive into the world of computer programming. Spend the first eight weeks learning how to write computer programs using JavaScript, then TypeScript. You'll get a daily problem to solve that will keep you in a constant state of learning. You'll also learn how to use tools that software engineers use.
Visual Studio Code
The terminal and the command line
Git
The computer file system
Data structures and algorithms
It's time to learn front-end development. During these eight weeks, you'll build dynamic Web pages with all of your JavaScript and TypeScript knowledge. You'll start by building static, styled HTML pages with CSS. Then, you'll use your programming skills to make those pages interactive in response to a person's actions, and integrate that with data from APIs.
HTML
CSS
Modern front-end framework
Browser technologies
Asynchronous programming
More data structures and algorithms
Adding databases and server-side technologies to your toolkit, you can now build full-stack applications. You'll combine your programming knowledge and front-end experience with Next.js, MongoDB, and PostgreSQL to build dynamic, data-driven applications like the kind you use every day. You can create your own APIs to build whatever you can dream.
Server-side component rendering
Next.js
MongoDB and document-oriented database design
SQL, PostgreSQL, and relational database design
As you prepare to go live with your full-stack application, you'll learn best practices to simplify and personalize your app. You'll start using an object-relational mapping system to help reduce the effort to interact with your application's database. Then, you'll incorporate authentication and authorization to allow people to use social sites to log into your application. You'll learn the ins and outs of Agile software development, then build your own personal project. Throughout, you'll learn how to effectively use the AI-powered tool GitHub Copilot.
Prisma ORM
OAuth 2 and OpenID Connect
Docker
Continuous integration and delivery
Agile software development with Scrum
You'll start getting ready for your job search. Then, you'll collaborate with your fellow programmers to emulate the day-to-day work of a software engineer and learn about project management, group dynamics and collaboration, product design, software architecture design, and production-level systems. You round out the last module with a final week of intense job search preparedness.
1:1 coaching sessions
Mock interviews
Portfolio and resume building
Professional development workshops
Networking exercises
Access to a broad alumni network
Join an Active, Supportive Community
You're not in this alone. During the bootcamp, you'll have our team and your classmates – and after, you'll join a group of 14,000+ software engineers.
Join 14,000+ Alumni
Connect with thousands of alumni working as professional software engineers.
Work with 2,500+ Companies
Our engineers go on to build the future at companies across industries. Join them after completing your beginner coding bootcamp.
Income-Contingent Financing
We offer financing options so that most U.S. residents pay a single $100 deposit and then wait to pay back tuition until after they land a job.
Boost Your Earning Potential
Find out how we track and report graduate outcomes, and how we work hard to ensure our graduates are set up for long-term career health.
Learn JavaScript, TypeScript, & Build Your Project Portfolio
Gain the skills you need to be job-ready by graduation
Access cutting-edge curriculum so you have the latest skills
Learn from experienced Instructors and Career Advisors
Build a portfolio of projects to showcase your new skills and knowledge
UPCOMING PROGRAM DATES
Our Next Beginner Part-Time Coding Bootcamps
Class runs from 6-9pm Monday through Thursday.
You can find time zone availability for each cohort in the admissions portal, which you can access during your application process.
| Cohort | Bootcamp Dates | Application Deadline | Learning Readiness Test Deadline | Get Started Today |
| --- | --- | --- | --- | --- |
| October 2023 | October 30 – August 20 | October 6 | October 13 | Apply |
| January 2024 | January 2 – October 22 | December 8 | December 15 | Apply |
| February 2024 | February 26 – December 16 | February 2 | February 9 | Apply |
For additional cohort options, check availability in our admissions portal.
Schedule a Conversation with an Advisor
Our enrollment team is here to answer your questions, wherever you are in the admissions process.
Meet Our Team in an Upcoming Info Session
We'll walk you through how you can become a software engineer in just 38 weeks at our next live online beginner info session.
Your Beginner Part-Time Coding Bootcamp Schedule
Plan on spending approximately 19 hours per week in class and working on your own time. Your instructors and the rest of our team are here to support you every step of the way.
Mon
Tue
Wed
Thu
Fri – Sun 
In Class
Discussion & Lab
(3 hours)
Discussion & Lab
(3 hours)
Discussion & Lab
(3 hours)
Review & Lab
(3 hours)
Outside of Class
Daily Problem
(10 min)
Daily Problem (10 min)
Daily Problem (10 min)
Daily Problem
(10 min)

Daily Problems (20 min)
Lab & Prep For Next Week
(6 hours)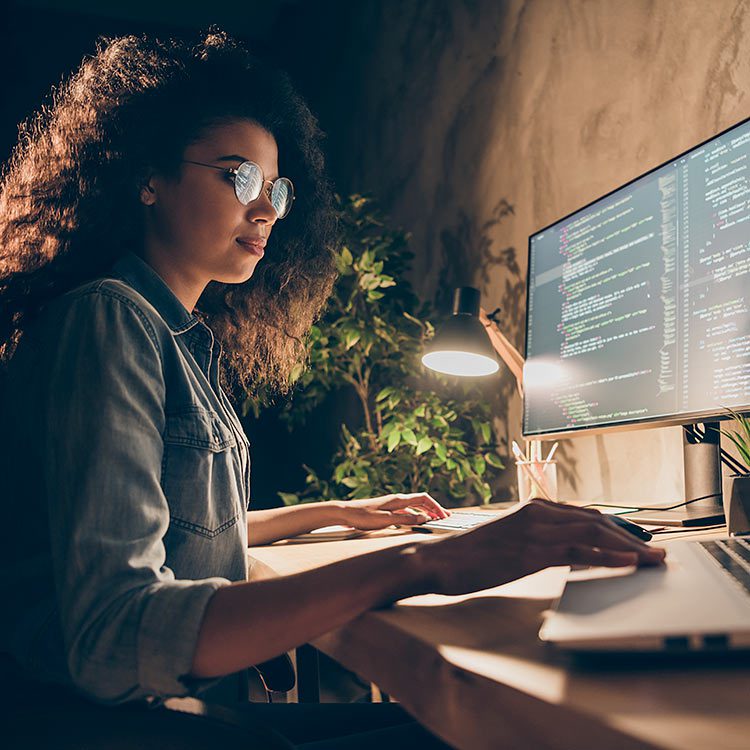 Learn a Variety of Tools & Languages
JavaScript
GitHub Copilot
TypeScript
HTML & CSS
PostgreSQL & MongoDB
React, Vite, & Next.js
Docker & PaaS
GitLab Pipelines
Careers & Outcomes
Career Services to Help You Land a Job & Launch Your New Career
We'll help you find, land, and negotiate the terms of your first software engineering job.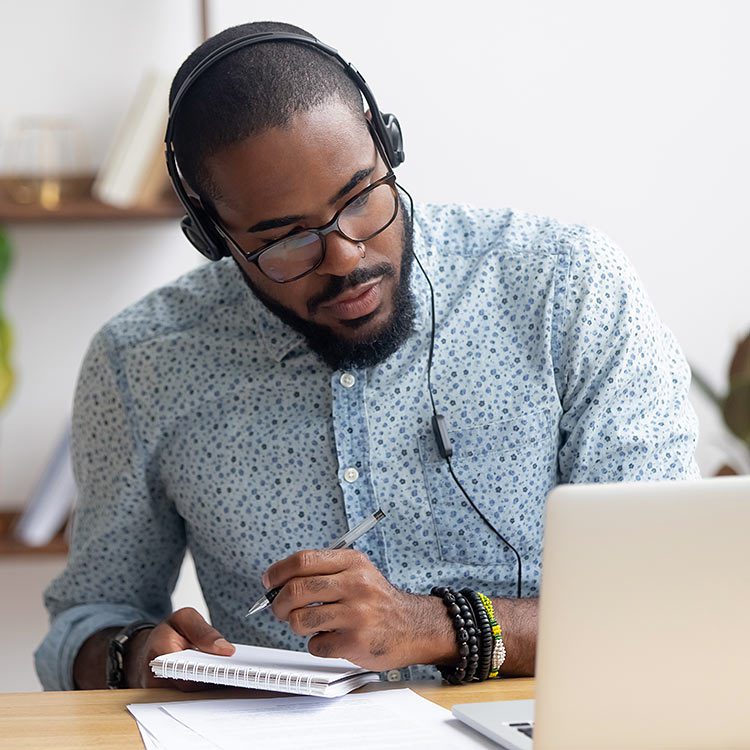 Job Search Support
Our Career Advisors will prepare you for the job search and interview process. Get the tools you need to land the job, negotiate a great offer, and launch your new career.
GitLab Project Portfolio
Build a strong and unique GitLab portfolio, featuring projects demonstrating your new software engineering skills. See some student project examples for inspiration.
Mock Interviews
Upon graduation, our team conducts mock interviews and other job training workshops and exercises to get you ready.
1:1 Coaching
Toward the end of your coding bootcamp (and continuing after graduation), you'll meet with your Career Advisor for 1:1 coaching tailored to your needs. They'll work with you to refresh your resume, update your social channels, and start aligning your new skills with job opportunities.
Reach Your Goals in Just 38 Weeks
Transform your life and career.
Build projects you're excited about
Go from beginner to developer
Increase your earning potential
How to Apply
Our Beginner Part-Time Coding Bootcamp Admissions Process
Get started today, then move through the next steps of our beginner admissions process.
Submit Your Application
Next, submit your application in 10-20 minutes.
Admissions Interview
A 15-minute non-technical interview that helps us get to know you a bit better.
Learning Readiness Test
About 5 hours of self-paced learning. Pass a test at the end to complete your enrollment.
Course Primers
Get Ready for the First Day
After you've been accepted into the bootcamp and paid your deposit, we'll send you primer materials in the weeks leading up to your start date. These introduce you to applications and technologies that we'll use during the course.
You're highly encouraged to complete these primers, as they'll help get you into the right mindset before the first day of the program.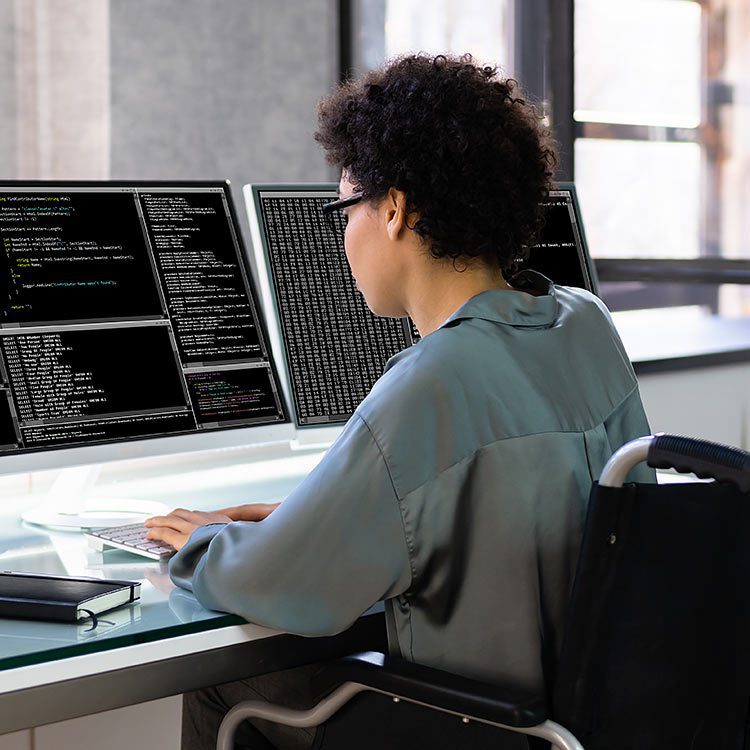 Tuition & Financing
Multiple Tuition Payment Options
Bootcamp tuition is $19,480. Pay in full, pay half up front, or explore other financing options, including the ability to pay after you're employed.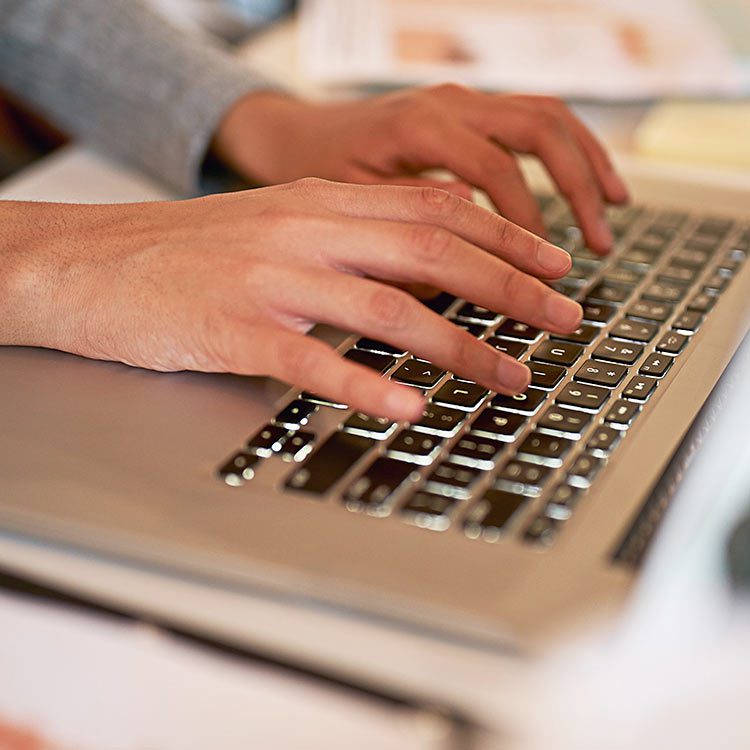 Frequently Asked Questions
Beginner JavaScript & TypeScript Coding Bootcamp FAQs
Explore a few FAQs — and don't hesitate to schedule a quick call with an Enrollment Advisor to get any specific questions you have answered.
Yes! The Beginner Part-Time Coding Bootcamp was designed for those balancing life's responsibilities, including working a full-time job. Classes take place after 9-5 work hours, and of the 19 hours you're committing per week, seven are asynchronous. This means you can complete your assigned daily problems and study on your own schedule.
The Beginner Part-Time Coding Bootcamp was designed specifically for those with no coding experience. If that's you, we invite you to dig into the admissions process.
The Beginner Part-Time Coding Bootcamp costs $19,480. Explore our Cost & Financing page for more information.
Yes, though we are not able to sponsor student visas. All of our programs are offered live online, so you can attend classes from wherever you are. We're proud to accept applications and welcome students from all over the world into our programs and look forward to continuing to do so.
The recent leap in artificial intelligence (AI) tools will enhance the productivity of the software engineer like nothing before it. Perhaps the greatest recipients of this technology will be our graduates, and those just starting out or entering the software engineering field.
That is why we're proud to teach the AI-powered tool GitHub Copilot in our instructor-taught curriculum in all our coding bootcamps. Read more about our approach to teaching GitHub Copilot, and our firm belief that new coders and new software engineers should learn foundational skills before being introduced to these types of productivity-enhancing tools. For more on AI and its impact on software engineering, read a panel discussion with Galvanize experts.
Yes. We teach students how to use the AI-powered tool GitHub Copilot in all our coding bootcamps. We teach students how to integrate Copilot into their software development workflow during the later modules of all of our coding bootcamps, after proficiency in programming has been obtained. Students will use this tool to build a portfolio project (a non-trivial application) to demonstrate their ability to evaluate and blend AI-generated code with their own.
Our instructional teams, which are composed of industry veterans, have managed the responsible use of productivity-enhancement tools throughout their careers and are well-equipped to teach this newest tool.
Read more about our approach to teaching GitHub Copilot, and for more on AI and its impact on software engineering, read a panel discussion with Galvanize experts.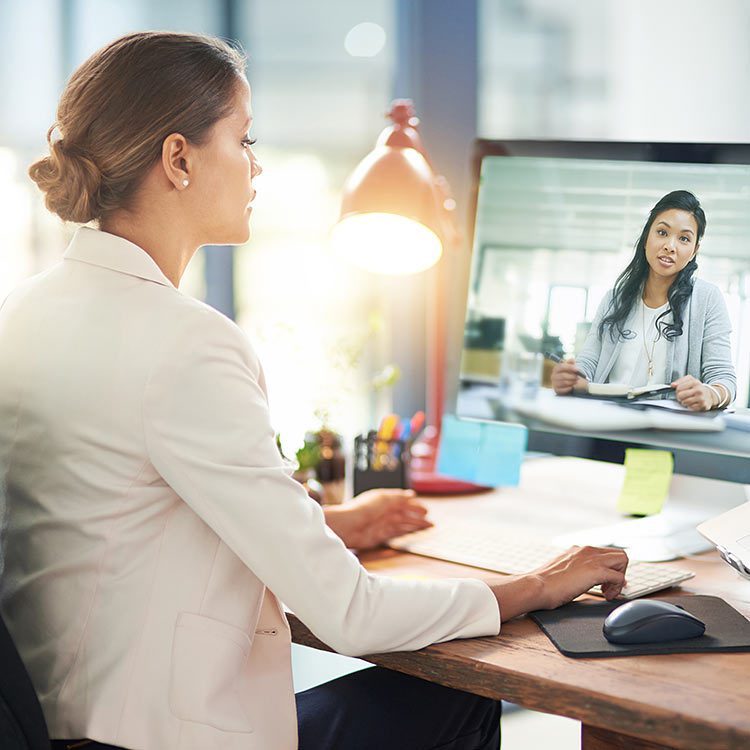 Ask a Question
Talk 1:1 with an Enrollment Advisor
Pick the date and time that works for you. Our Beginner Coding Bootcamp advisors can answer any questions you have and walk you through next steps.
START YOUR NEW CAREER
Apply to the Beginner Part-Time Coding Bootcamp
Complete your application in less than 20 minutes by answering a few questions about your background and professional goals.