Learn to Code: Complete Websites
Whether you wish to develop web pages for a living or simply want more control over posting content to the web, an understanding of web development is an invaluable skill set. This 8-week workshop focuses on both the technical and design related skills needed to create fully responsive web sites for screens, tablets, and mobile devices. Using HTML5 and CSS3 you'll design and implement at least two fully functional websites. You will also receive personalized feedback throughout the development process from your instructor and classmates to assist you in creating the best website you can, even if it is your first attempt ever.
This workshop is the perfect starting point if you aren't familiar with coding. Both the technical and design skills are covered in this workshop teaching you how to code HTML/CSS websites for yourself & clients. Having a strong foundation with HTML/CSS can also be very useful before joining the Galvanize Full Stack program.
---
Workshop Dates:
Monday & Wednesday
5:00pm – 7:00pm
_______________________
Week 1: August 8th & 10th
Week 2: August 15th & 17th
Week 3: August 22nd & 24th
Week 4: August 29th & 31st
Week Break: Labor Day Holiday
Week 5: Sept 12th & 14th
Week 6: Sept 19th & 21st
Week 7: Sept 26th & 28th
Week 8: Oct 3rd & 5th
---
What You'll Learn:
No matter your existing skill level, by the end of this workshop you will learn:
How to properly write HTML code and style it with CSS
Build fully functional web pages from scratch
Create fully responsive web pages for screens, tablets, and phones.
Understand how to build websites with popular Frameworks like Bootstrap.
Code contact forms using PHP and the benefits of running a local web server
---
Who Should Take this Class?
This workshop is for anyone interested in learning to understand how to design and code your own web pages using HTML/CSS in the most efficient ways possible. Those of you who are interested in gaining the skills required for admittance to the Full Stack Immersive Program; this web design course, as well as the JavaScript Foundamentals, is designed to help you meet that bar.
---
Prerequisites:
No previous web programming or design skills are required.
---
Setup:
Both Mac and Window laptops are acceptable.
Week 1: Building the Foundation with HTML, code editors, and web hosting
Week 2: Learning to style HTML with CSS
Week 3: Building Common Web Page elements like Headers, Navigations, and Footers
Week 4: Completing a full web site using grid-based columns for page layouts.
Week 5: Review: Taking the time to perfect all the previous lessons
Week 6: Building responsive web pages from scratch
Week 7: Utilizing the development power of frameworks like Bootstrap
Week 8: Learning the basics of PHP to create interactive contact forms and running a local web server
Week 9: Polishing up previous development work with advanced CSS techniques
---
About Your Instructor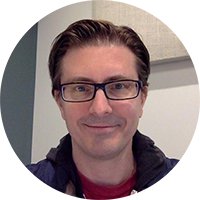 John Dawes
John is currently a full-stack developer and founder of Muzely, a social media collaboration tool for Bands and Venues. He works out of Galvanize in Fort Collins and also assists students on the side who are enrolled in the Full Stack Immersive program. He will be happy to provide mentoring guidance in taking your skills further for your own journey or if you wish to get into the Full Stack program. In the past, John was a Music Technologist graduate from the University of California, San Diego and has worked for IBM as a network engineer.  In his spare time he experiments with new web technologys and writes music in various styles…and he's probably eating tacos right now.
---
Questions
If you have questions, or simply want to makes sure that this workshop is for you, please reach out to us at enrollment@galvanize.com
---