Learn to Code: Interactive Websites & Programming Fundamentals
If your goal is to become professionally employable as a programmer or web developer, then it would be difficult to make a better choice than learning JavaScript right now. This 8-week* workshop will teach you as number of useful techniques in how to use JavaScript (& jQuery) to build interactive websites and create immersive web experiences by working on real-world projects. This workshop is geared to those that don't have any previous knowledge of JavaScript, but you'll quickly build a foundation with this language to apply to many different applications.
If you are considering becoming a Galvanize Full Stack student, you will find this workshop extremely helpful giving you the tools and techniques to properly build your programming knowledge before entering the program. Past students have overwhelmingly agreed that having existing development skills can significately increase their productivity entering the Full Stack program, and decrease the amount of stress.  Plus, students that successfully pass this workshop are typically accepted into the FS program quicker.
---
Workshop Dates
Tuesdays & Thursdays
5pm – 7pm
_______________________
Week 1: August 9th & 11th
Week 2: August 16th & 18th
Week 3: August 23rd & 25th
Week 4: August 30th & Set 1st
Week Break: Labor Day Holiday
Week 5: Sept 13th & 15th
Week 6: Sept 20th & 22nd
Week 7: Sept 27th & 29th
Week 8: Oct 4th & 6th
---
What You'll Learn:
No matter your existing skill level, by the end of this workshop you will learn:
When to appropriately use JavaScript and popular librarys such as jQuery
Programming efficiently using variables, arrays, loops, functions, etc.
How to connect to popular APIs such as Google Maps
---
Who Should Take this Class?
This workshop is for anyone interested in learning to understand how to program interactive websites using JavaScript. Those of you who are interested in gaining the skills required for admittance to the Full Stack Immersive Program; this course is designed to help you meet that bar.
---
Prerequisites:
Having existing HTML/CSS web development skills are extermely useful before taking this workshop. If you don't feel you have the web skills to design web pages, consider taking the Zero to Web Designer workshop.
---
Setup:
Both Mac and Window laptops are acceptable.
---
Week 1: Building the foundation with JS variables & GitHub
Week 2: Working with objects and learning to evaluate conditions.
Week 3: Working with functions to create even more complex code.
Week 4: Interacting with the web browser using jQuery.
Week 5: Review
Week 6: Additional jQuery techniques
Week 7: Working with JSON documents
Week 8: Interacting with APIs, like Google Maps
Week 9: Final project and polishing previous work
---
Meet your Instructor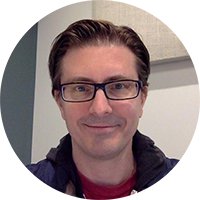 John Dawes
John is currently a full-stack developer and founder of Muzely, a social media collaboration tool for Bands and Venues. He works out of Galvanize in Fort Collins and also assists students on the side who are enrolled in the Full Stack Immersive program. He will be happy to provide mentoring guidance in taking your skills further for your own journey or if you wish to get into the Full Stack program. In the past, John was a Music Technologist graduate from the University of California, San Diego and has worked for IBM as a network engineer.  In his spare time he experiments with new web technologys and writes music in various styles…and he's probably eating tacos right now.
---
Questions
If you have questions, or simply want to makes sure that this workshop is for you, please reach out to us at enrollment@galvanize.com
---